Professional
Photo Organizing
At SurroundUs, we work with clients from all over the world who need professional photo organizing services. We use simple shipping options, remote data transfer, and video meetings to close the gap between us. You can rest assured that all your memories will be securely transferred, and your library transformed without you ever having to leave the comfort of your home.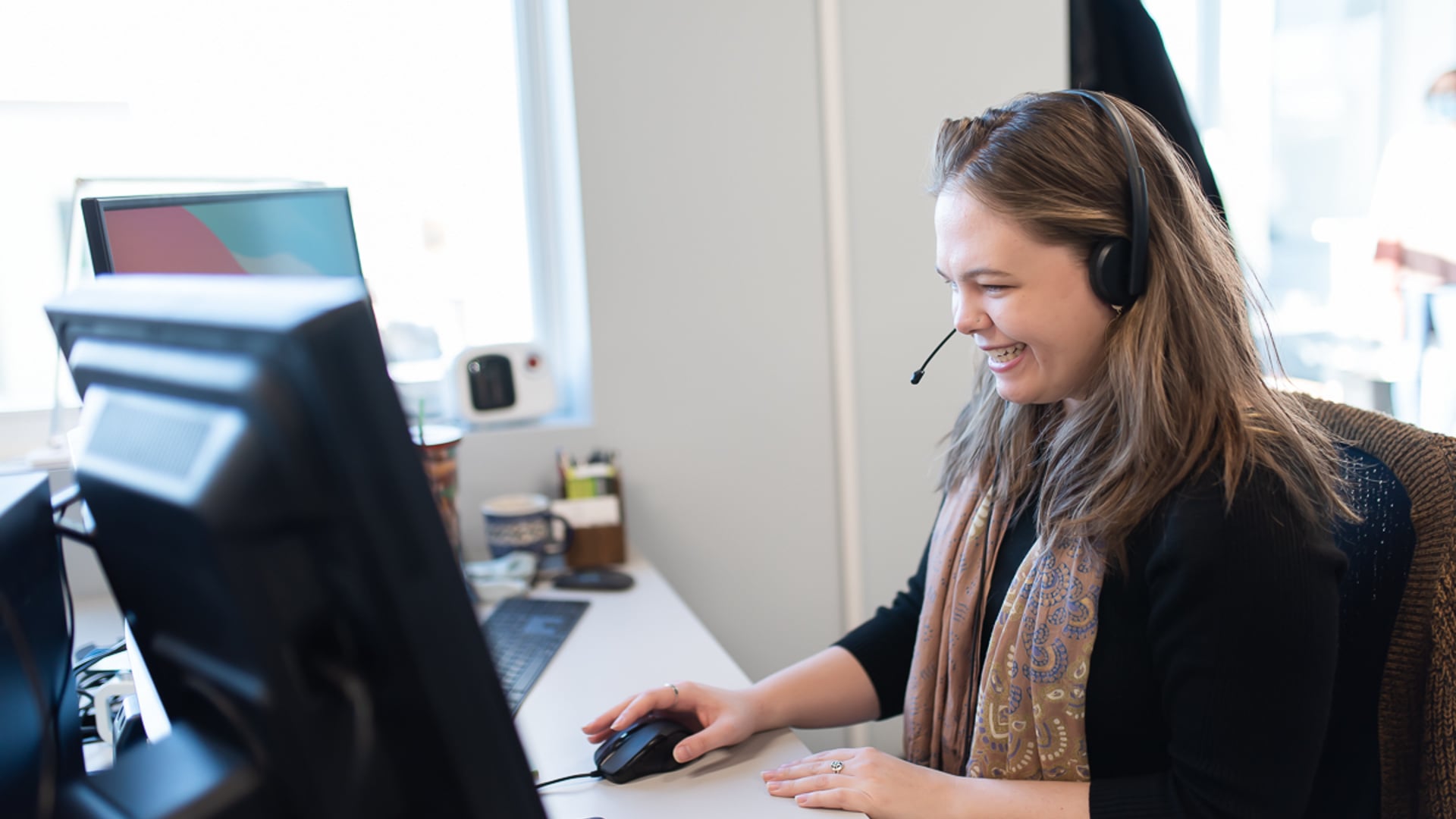 Does the idea of having someone organize your photo mess for you sound appealing, but you can't imagine what the process would entail? Take a behind-the-scenes look at our tried-and-true system that can help reclaim even the most difficult and disorganized photo collection!
Our Photo Organizing Process
A Comprehensive Review of Your Digital Collection
Do you know how many pictures you have spread across your multiple devices? How many duplicates and screen shots are clogging up your storage? Maybe you have trouble finding pictures you're looking for or you don't even remember what you have anymore. After a 90 minute discovery call with a Technology Specialist, you'll receive a personalized, targeted plan for attacking your digital mess.
This package might be for you if...
You don't even know where to begin looking for your photos spread across all your various sources and devices.

You have no idea how many photos you have... but it's probably a lot.

You need recommendations on photo management systems.

You have no clue if your device settings are correct.

You need someone to help clear up technical confusion.

You'd like to discuss your photo collection and organization goals with a professional.

You don't know if you are sharing with friends and family in the most efficient way.
The Basics of A Usable & Enjoyable Photo Collection
The Foundation is a thorough renovation of your photo management process, or lack thereof. We start with the basics like consolidating files from all your various devices in order to create one accessible library, maximizing usability and enjoyment. We will then work to setup a photo management system that is based on the way you want to use access and interact with your photos.
This package might be for you if...
You need help consolidating all of your sources and devices containing photos into one reliable location.

You have an embarrassing amount of duplicate photos.

You need help selecting the best photo management system for your collection.

You would like to be able to view your entire collection chronologically.

You need support sorting your collection into relevant albums and keywords.

You would love to be able to simply search for and quickly locate photos your favorite people.

You need help getting a cloud back-up in place to protect your files.
A Personalized, Curated, One-Of-A-Kind Creation
This package puts your needs first. You get to choose the focus of custom work based on your goals for your photo collection. If you are the family archivist, or enjoy creating photo projects, a curated file renovation may be exactly what you need. During your project kickoff, you will work with a curator on our team to set priorities for your photo project so we can dive in with your specific needs in mind.
This package might be for you if...
You have near-duplicates and would like to narrow it down to the best 2-3, but don't have time to do it yourself.

You need support sorting your collection into relevant albums and keywords.

You would love to be able to simply search for and quickly locate photos your favorite people.
​
You would like to print yearly photo books, but don't have time to select the best photos from the year.

You need a slideshow for an upcoming event but don't have time to select the photos and create it yourself.
​
You are the family archivist and would love to have your robust collection displayed in an album hierarchy.
Photo Organizing Packages
Additional Photo Services
Photo Scanning & Digitizing
For many, gone are the days of storing favorite photos in physical albums. We help our clients digitize, organize and safely store even the most precious of printed materials. From vital records to 30mm slides, we provide an environmentally friendly & convenient way to preserve your old printed photos and documents.
We offer hourly digital photo organizing services to clients with unique project needs. Looking to tackle some to-dos in your photo collection but don't have the time to do it yourself? Let us help you get a handle on your photo library with your top priorities in mind.
Don't See What You're Looking For?
We offer a la carte digital photo organizing services based on client needs and priorities. If don't see the organizing support services you are looking for, please inquire with our team by filling out our contact form.
Interested in learning more about our photo organizing services? Book a free consultation to tell us about your photo collection needs.
DIY Digital Photo Organizing Workshop
Virtual Learning for the Do-It-Yourself Type
This course is online and self-paced! We've partnered with The Photo Managers to create an all-virtual, easy-access classroom environment that will allow you to finally get your photos in order wherever and whenever best meets your busy schedule.
​​
Photo Organizing Made Easy
Going from Overwhelmed to Overjoyed
In this second edition of Photo Organizing Made Easy: Going from Overwhelmed to Overjoyed, SurroundUs CEO & Founder, Jordan Babeon, joins author Cathi Nelson, founder of The Photo Managers, to release two new chapters on digital photo organizing.
If getting your family's physical and digital photos in order has been on your list of to-dos, but you're just not sure where to begin, this book is for you. In each chapter you'll learn how to overcome time and technology obstacles, gain insights to trusted resources, and benefit from pro tips. These insider secrets will give you the tools to finally consolidate, organize, maintain, and interact with your photos again!
We are committed to your satisfaction. If you're not happy with our service, we'll do what it takes to make it right.
SurroundUs Success Stories
"My digital photos were a mess. I now have my digital photo files organized and can easily access anything with the I-Cloud system they set up. Plus, they were able to delete thousands of duplicate photos. It was really easy to make my family photo calendars this year. I was able to access everything so quickly since I knew right where to look. Plus, I believe this process will help my business now that I have a specific file for my business media. It is going to make posting to social media and creating my newsletters so much easier and faster.

I highly recommend SurroundUs Services to organize your most cherished memories. You will love the walk down memory lane once they complete your project."